Vermut Saint Gervasi
In Spanje bestaat zelfs het 'Vermouth-uurtje'. Je ziet 'm ook vaak terugkomen in cocktails, maar wij vinden het heerlijk om aan het einde van de dag na werk even een glaasje van deze Vermut Saint Gervasi te drinken. Met een sinaasappelschijfje of een olijfje in je glas. Salut!
Druivenras:
100% Parellada
Alcohol:
15%
Herkomst:
Barcelona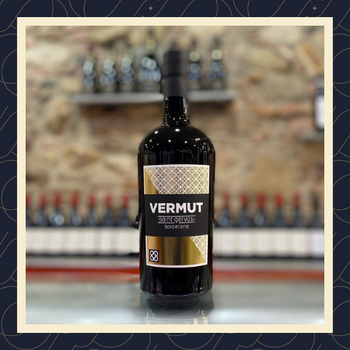 Waarom we van deze vermouth houden
Dit is niet zomaar een vermouth. In veel barretjes in Barcelona maken ze hun eigen vermouth, dat is ook niet eens zo ingewikkeld. Echter, deze vermouth van Oriol en Joan heeft veel meer voeten in aarde. Ze gebruiken ruim 30 kruiden en ingediënten om hun vermouth smaak te geven. Daarnaast is ie gemaakt van de typisch Catalaanse Parellada druif én rijpt ie op oude Sherry vaten. Wat krijg je dan? Vermouth van een hoger niveau.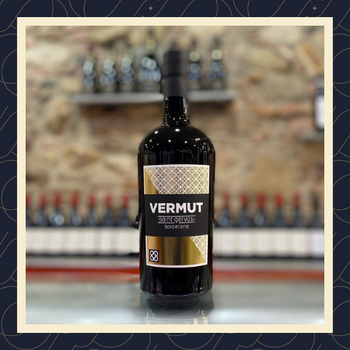 Wat dit project zo bijzonder maakt
Joan en Oriol zijn al jarenlang bevriend en ze hielden er ontzettend van om in verschillende barretjes in Barcelona de vermouths te proeven die er waren. Toen zij eenmaal begonnen met hun eigen merk hapjes voor de Spaanse aperitief kon Vermouth simpelweg niet achterblijven. Maar! Ze zeiden: Als we het doen, dan gaan we het ook goed doen. Van de beste druiven, met de beste kruiden en gerijpt op houten vaten.
Job's Proefnotities
Heldere koperen kleur met heerlijke aroma's van zoethout, sinaasappelschil en rozijntjes. Dit is serieuze vermouth met zorg gemaakt. Het heeft een fijn zoetje en ontzettend veel smaak. Je proeft ook toast en iets rokerigs van de rijping op sherryvaten.
The questions we get the most
Absolutely, as soon as your order leaves the door you will receive an email from DPD with a tracking code. This allows you to track your order.
We usually prepare the orders on the weekend. They will be posted on Monday and they will arrive in 1 to 2 working days. Our delivery times therefore vary between 2 and 5 working days.
Yes, you can! If something is not to your liking in one way or another, you can contact us and we will organize that the bottles are returned.
First of all, that's a shame and bad luck, but don't worry. Do not drink the wine. Put the cork back in and let us know. We will then send you a new bottle.
Send us a message via WhatsApp or e-mail, or call one of us via our contact details and we'll take care of it all for you.
Yes, every wine from our selection can be ordered per bottle. This way you can put together your own box and try different wines.
We have a separate catalog for business customers and interested parties. Both for catering and retail. In addition, we are also happy to discuss with you how our wines can be a deepening or addition to your business.
Of course. Would you like to surprise someone? You can enter an alternative delivery address when ordering and leave a message for this person in the comments. If you'd rather discuss with us how you envision it, that's fine too. You can always reach us via WhatsApp, call or email.
We have beautiful boxes in which we can send a bottle. As a result, the lucky person receives a beautiful and unique gift.
You can. When ordering, the option to add a comment appears. Here you can leave your personal message for the person you want to surprise.