Empit
Een stevige jongen uit Priorat. Opgegroeid op ruw terrein en daarom lekker intens en complex. Een uitzonderlijke blend van de Carinyena, Garnatxa Peluda en Syrah. Royaal in aroma's van rijp fruit en kruiden. En ook aan mineralen en body geen gebrek.
Druivenras:
Carinyena, Garnatxa Peluda, Syrah
Alcohol:
15,0%
Jaar:
2018
Herkomst:
DOQ Priorat
Bodem:
Llicorella
Rijping:
14 maanden rijping op eikenhouten vaten
Sulfiet:
50 mg/L
Wijnbouw:
Biologisch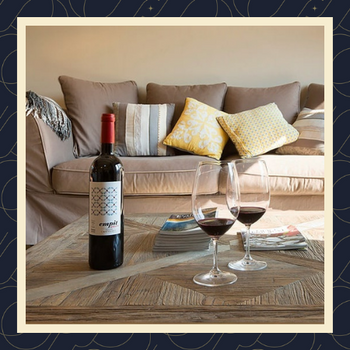 Waarom we van deze wijn houden
De Empit is een uiting van de geleverde inspanning tijdens de teelt; zwoegen en zweten op de steilste hellingen en de smalste terrassen. De naam verwijst dan ook naar het steilste deel van een helling. Deze onvermoeibare inzet levert een prachtig elegante en volle wijn op. Een symfonie van bloemige aroma's van de Grenache Peluda, minerale tonen van de oude Carinyena en de stevige body van de Syrah. Complex in zowel aroma's als smaken, die zeer lang aanhouden dankzij rijping van 12 maanden op Franse eikenhouten vaten.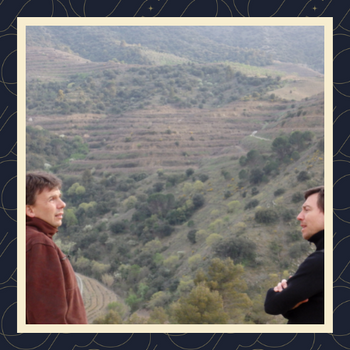 Wat dit wijnhuis zo bijzonder maakt
Bescheiden en traditiegetrouw. Celler Castellet is in handen van twee broers: Jordi en Xavi Castellet. Hun wijnhuis ligt in het dorpje Porrera, in het iets hoger gelegen deel van Priorat. Hier glooien de wijngaarden op steile hellingen – een bescheiden 12 hectare. De typische leistenen ondergrond (llicorella) is bijzonder arm, waardoor de opbrengsten beduidend lager zijn. Wel levert het wijnen op die magnifiek mineraal zijn, goed gestructureerd en met een mooie kleurlaag. Jordi en Xavi werken onder andere met inheemse rassen Carinyena, Garnatxa en Garnatxa Peluda.
Job's Proefnotities
Diepe robijnrode kleur. Zeer uiteenlopend in de neus, met aroma's van bramenjam, vanille, peper en gedroogde bladeren. Ruik nog eens en je herkent zelfs charcuterie en rokerige hinten. Zwoel op de tong en heel vol in de mond. Voorzien van een zachte tanninestructuur en toch aangenaam verfrissend.
The questions we get the most
Absolutely, as soon as your order leaves the door you will receive an email from DPD with a tracking code. This allows you to track your order.
We usually prepare the orders on the weekend. They will be posted on Monday and they will arrive in 1 to 2 working days. Our delivery times therefore vary between 2 and 5 working days.
Yes, you can! If something is not to your liking in one way or another, you can contact us and we will organize that the bottles are returned.
First of all, that's a shame and bad luck, but don't worry. Do not drink the wine. Put the cork back in and let us know. We will then send you a new bottle.
Send us a message via WhatsApp or e-mail, or call one of us via our contact details and we'll take care of it all for you.
Yes, every wine from our selection can be ordered per bottle. This way you can put together your own box and try different wines.
We have a separate catalog for business customers and interested parties. Both for catering and retail. In addition, we are also happy to discuss with you how our wines can be a deepening or addition to your business.
Of course. Would you like to surprise someone? You can enter an alternative delivery address when ordering and leave a message for this person in the comments. If you'd rather discuss with us how you envision it, that's fine too. You can always reach us via WhatsApp, call or email.
We have beautiful boxes in which we can send a bottle. As a result, the lucky person receives a beautiful and unique gift.
You can. When ordering, the option to add a comment appears. Here you can leave your personal message for the person you want to surprise.