Bouquet d'Alella Blanc Ecològic
Jong met karakter! Zijdezacht met een lange afdronk. Bouquet d'Alella Blanc heeft een mineraliteit waar de wijnen van Alella zo om geroemd worden. Alles wordt handmatig geoogst en geselecteerd.
Druivenras:
Pansa Blanca, Garnatxa Blanca
Alcohol:
13,0%
Jaar:
2021
Herkomst:
DO Alella
Bodem:
Klei
Rijping:
3 maanden rijping sur lie
Sulfiet:
45 mg/L
Wijnbouw:
Biologisch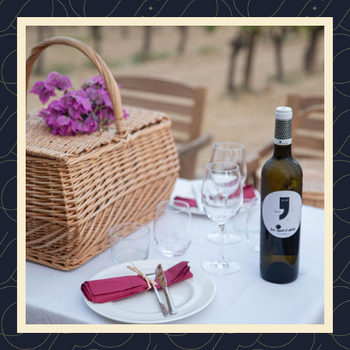 Waarom we van deze wijn houden
Gemaakt van hét kenmerkende druivenras van DO Alella: de Pansa Blanca. Voor nog meer diepgang en balans is ie geblend met de bekende Garnatxa Blanca. De wijn wordt gemaakt in roestvrijstalen vaten en hij rijpt vervolgens 3 maanden sur lie. Hierbij wordt regelmatig 'geroerd' door de wijn zodat de dode gistcellen nog meer effect hebben op de wijn.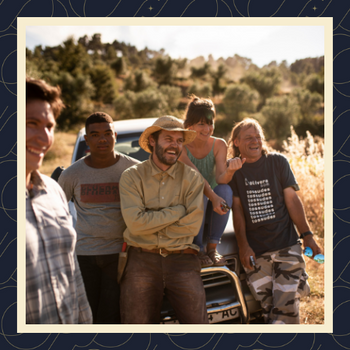 Wat dit wijnhuis zo bijzonder maakt
Vanaf het terras van de oude gerestaureerde masía van Bouquet d'Alella zie je Barcelona liggen, en de bodega is heel makkelijk te bezoeken met de bus en de trein vanuit Barcelona als je een dagje wilt wijnen. In Mas Nou stopt de trein en daar aan de haven kun je ook geweldig eten..met de wijnen van Bouquet d'Alella op de kaart natuurlijk. Ze werken hier ecologisch gecertificeerd.
Job's Proefnotities
Veel wit fruit, bloemig met citrustonen. Zijdezacht met lange afdronk, voor een erg jonge wijn al een behoorlijke complexiteit. Een wijn met een uitgesproken Mediterraan karakter.
The questions we get the most
Absolutely, as soon as your order leaves the door you will receive an email from DPD with a tracking code. This allows you to track your order.
We usually prepare the orders on the weekend. They will be posted on Monday and they will arrive in 1 to 2 working days. Our delivery times therefore vary between 2 and 5 working days.
Yes, you can! If something is not to your liking in one way or another, you can contact us and we will organize that the bottles are returned.
First of all, that's a shame and bad luck, but don't worry. Do not drink the wine. Put the cork back in and let us know. We will then send you a new bottle.
Send us a message via WhatsApp or e-mail, or call one of us via our contact details and we'll take care of it all for you.
Yes, every wine from our selection can be ordered per bottle. This way you can put together your own box and try different wines.
We have a separate catalog for business customers and interested parties. Both for catering and retail. In addition, we are also happy to discuss with you how our wines can be a deepening or addition to your business.
Of course. Would you like to surprise someone? You can enter an alternative delivery address when ordering and leave a message for this person in the comments. If you'd rather discuss with us how you envision it, that's fine too. You can always reach us via WhatsApp, call or email.
We have beautiful boxes in which we can send a bottle. As a result, the lucky person receives a beautiful and unique gift.
You can. When ordering, the option to add a comment appears. Here you can leave your personal message for the person you want to surprise.