Cava Reserva Superior L'Olivera
Dit is een biologische, langgerijpte cava van 100% Macabeo die wijnhuis L'Olivera volgens de traditionele methode heeft bewerkt om fijn bubbelende, frisse, rijke wijn te produceren.
Druivenras:
100% Macabeu
Alcohol:
12%
Jaar:
2019
Herkomst:
DO Costers del Segre
Bodem:
Kalk en klei
Rijping:
Minimaal 30 maanden rijping op de fles
Sulfiet:
30mg/L
Wijnbouw:
Biologisch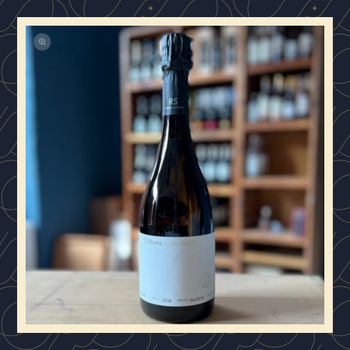 Over de wijn
De Macabeu druiven komen van biologisch gecertificeerde wijngaarden op droge bodems. De druiven worden met de hand geplukt. De basiswijn wordt gefermenteerd bij een gecontroleerde temperatuur (17-18ºC) in roestvrijstalen vaten en gaat daarna voor een verouderingsproces in Franse en Amerikaanse eikenhouten vaten voor drie maande. Tirage op fles vindt plaats in februari en maart, waarna de wijn minimaal 30 maanden bij een temperatuur van 12-15ºC in de kelder rust. Ook de luchtvochtigheid wordt gecontroleerd. Het degorgeren vindt plaats met de hand en wordt in kleine batches tegelijk gedaan. Er wordt geen extra suiker toegevoegd.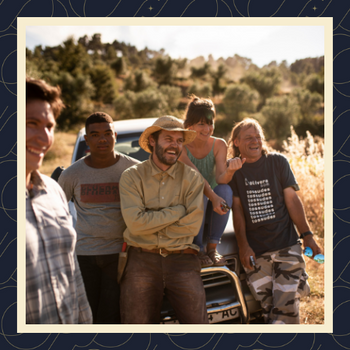 Over het wijnhuis
De wijn kent haar oorsprong net buiten DO Costers del Segre. Bij L'Olivera Cooperativa werken veel mensen met een afstand tot de arbeidsmarkt. Een plek waar sinds 1974 met ontzettend veel liefde voor wijn én voor het sociale project wordt gewerkt. Hun werk staat in het teken van emotie, nieuwe ervaringen opdoen en een stukje levensonderhoud. Constant streven naar ware expressie van de omgeving en het wijnhuis. Dat proef je terug in hun wijnen.
Proefnotities van Job
Goudgele kleur met kleine belletjes. Complex in de neus, met aroma's van veroudering, tonen van toast en anijs. De aroma's van brioche en noten vallen op met een vleugje gekonfijte sinaasappelsmaak en appeltaart. Lang en smakelijk in de mond, met een fijne bubbel en hints van geroosterde hazelnoot. Lange en intense afdronk, met nuances van toast, brioche en noten.
The questions we get the most
Absolutely, as soon as your order leaves the door you will receive an email from DPD with a tracking code. This allows you to track your order.
We usually prepare the orders on the weekend. They will be posted on Monday and they will arrive in 1 to 2 working days. Our delivery times therefore vary between 2 and 5 working days.
Yes, you can! If something is not to your liking in one way or another, you can contact us and we will organize that the bottles are returned.
First of all, that's a shame and bad luck, but don't worry. Do not drink the wine. Put the cork back in and let us know. We will then send you a new bottle.
Send us a message via WhatsApp or e-mail, or call one of us via our contact details and we'll take care of it all for you.
Yes, every wine from our selection can be ordered per bottle. This way you can put together your own box and try different wines.
We have a separate catalog for business customers and interested parties. Both for catering and retail. In addition, we are also happy to discuss with you how our wines can be a deepening or addition to your business.
Of course. Would you like to surprise someone? You can enter an alternative delivery address when ordering and leave a message for this person in the comments. If you'd rather discuss with us how you envision it, that's fine too. You can always reach us via WhatsApp, call or email.
We have beautiful boxes in which we can send a bottle. As a result, the lucky person receives a beautiful and unique gift.
You can. When ordering, the option to add a comment appears. Here you can leave your personal message for the person you want to surprise.