Empit Selecció
Met recht een heldenstatus verworven. Empit Selecció komt uit de legendarische bergen van Priorat en wordt in zeer beperkte producties gemaakt. Een selectie van de allerbeste Carinyena van ruim 100 jaar oude ranken. Even verrassend als verleidelijk, met rijpe tannines en een arsenaal aan fruitige en kruidige aroma's.
Druivenras:
100% Carinyena
Alcohol:
15,0%
Jaar:
2017
Herkomst:
DOQ Priorat
Bodem:
Llicorella
Rijping:
15 maanden rijping op eikenhouten vaten
Sulfiet:
40 mg/L
Wijnbouw:
Biologisch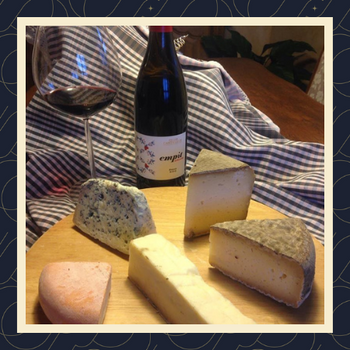 Waarom we van deze wijn houden
De wijngaarden van familielandgoed La Solana de Mas d'en Pubill zijn bijna een eeuw oud. In de zomer en herfst worden ze verhit door de brandende middagzon, die de druiven de nodige rijping geeft. Empit Selecció is ook nog eens 15 maanden gerijpt op fijnkorrelig Franse eik. Zo gaat deze prachtwijn lekker lang mee. Dat betekent nóg meer tijd en ruimte om zich te ontwikkelen. Goed gestructureerd en diep paarsrood van kleur. Rijk aan excentrieke aroma's, intense smaken en mineralen die 'm onweerstaanbaar maken om te proeven. Een geweldige uitdrukking van het terroir waaruit het is geboren.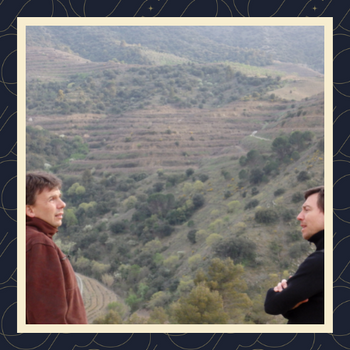 Wat dit wijnhuis zo bijzonder maakt
Trouw aan traditie en altijd bescheiden gebleven. Celler Castellet is in handen van twee broers: Jordi en Xavi Castellet. Hun wijnhuis staat in Porrera, een klein dorpje in het iets hoger gelegen deel van Priorat. Hier glooien de wijngaarden op steile hellingen – een bescheiden 12 hectare. De typische leistenen ondergrond (llicorella) is bijzonder arm, waardoor de opbrengsten beduidend lager zijn. Wel levert het wijnen op die magnifiek mineraal zijn, goed gestructureerd en met een mooie kleurlaag. Jordi en Xavi werken onder andere met inheemse rassen Carinyena, Garnatxa en Garnatxa Peluda.
Job's Proefnotities
Aroma's van zwart fruit, kruiden en specerijen beginnen subtiel. Maar, geef het tijd en je bevindt je in een fruitige oase van bramen, cassis, kaneel, nootmuskaat en tijm. Aangevuld met geprononceerde geuren van tabak, gebrande koffiebonen, charcuterie en een onmiskenbare mineraliteit. Vol van body en rijk van smaak, maar sierlijk in balans door een fijne frisheid en zuurgraad.
The questions we get the most
Absolutely, as soon as your order leaves the door you will receive an email from DPD with a tracking code. This allows you to track your order.
We usually prepare the orders on the weekend. They will be posted on Monday and they will arrive in 1 to 2 working days. Our delivery times therefore vary between 2 and 5 working days.
Yes, you can! If something is not to your liking in one way or another, you can contact us and we will organize that the bottles are returned.
First of all, that's a shame and bad luck, but don't worry. Do not drink the wine. Put the cork back in and let us know. We will then send you a new bottle.
Send us a message via WhatsApp or e-mail, or call one of us via our contact details and we'll take care of it all for you.
Yes, every wine from our selection can be ordered per bottle. This way you can put together your own box and try different wines.
We have a separate catalog for business customers and interested parties. Both for catering and retail. In addition, we are also happy to discuss with you how our wines can be a deepening or addition to your business.
Of course. Would you like to surprise someone? You can enter an alternative delivery address when ordering and leave a message for this person in the comments. If you'd rather discuss with us how you envision it, that's fine too. You can always reach us via WhatsApp, call or email.
We have beautiful boxes in which we can send a bottle. As a result, the lucky person receives a beautiful and unique gift.
You can. When ordering, the option to add a comment appears. Here you can leave your personal message for the person you want to surprise.